In a media statement from the Department of Defence, it says that the Department has taken note of various allegations of abuse by members of the South African National Defence Force.
The Minister wishes to strongly reiterate the message delivered by the Commander-in-Chief of the SANDF to the deploying of soldiers to desist from using excessive force against citizens of the country regardless of the level of provocation they may face whilst deployed.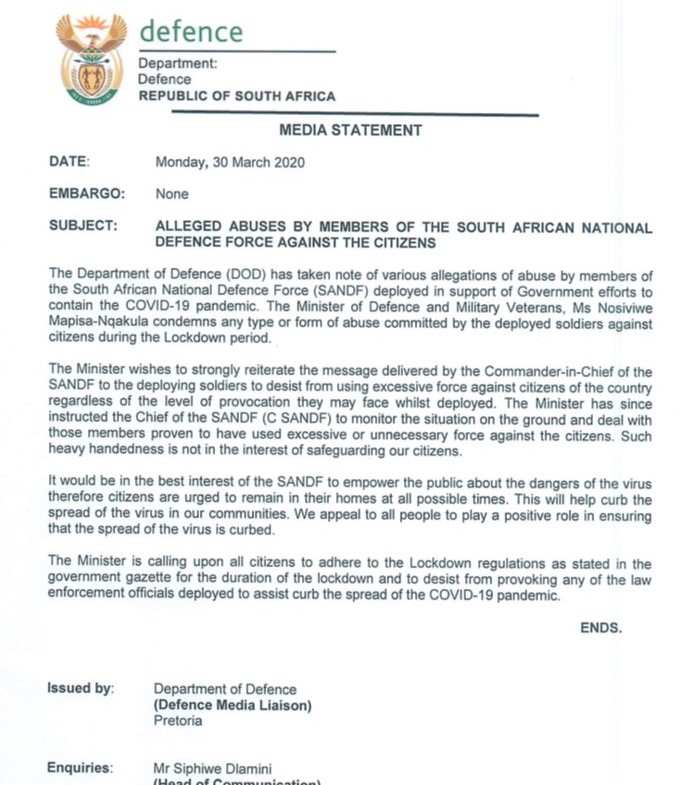 South Africans on Twitter pointed out that these actions were unlawful.
Look at this. Unacceptable! Video as received and not verified. pic.twitter.com/sB3nwu4rrY

— Yusuf Abramjee (@Abramjee) March 30, 2020