Mmamoloko Kubayi-Ngubane, Minister of Tourism, said in a statement on Friday that she welcomed the court's decision "to set aside a joint application for leave by AfriForum and Solidarity".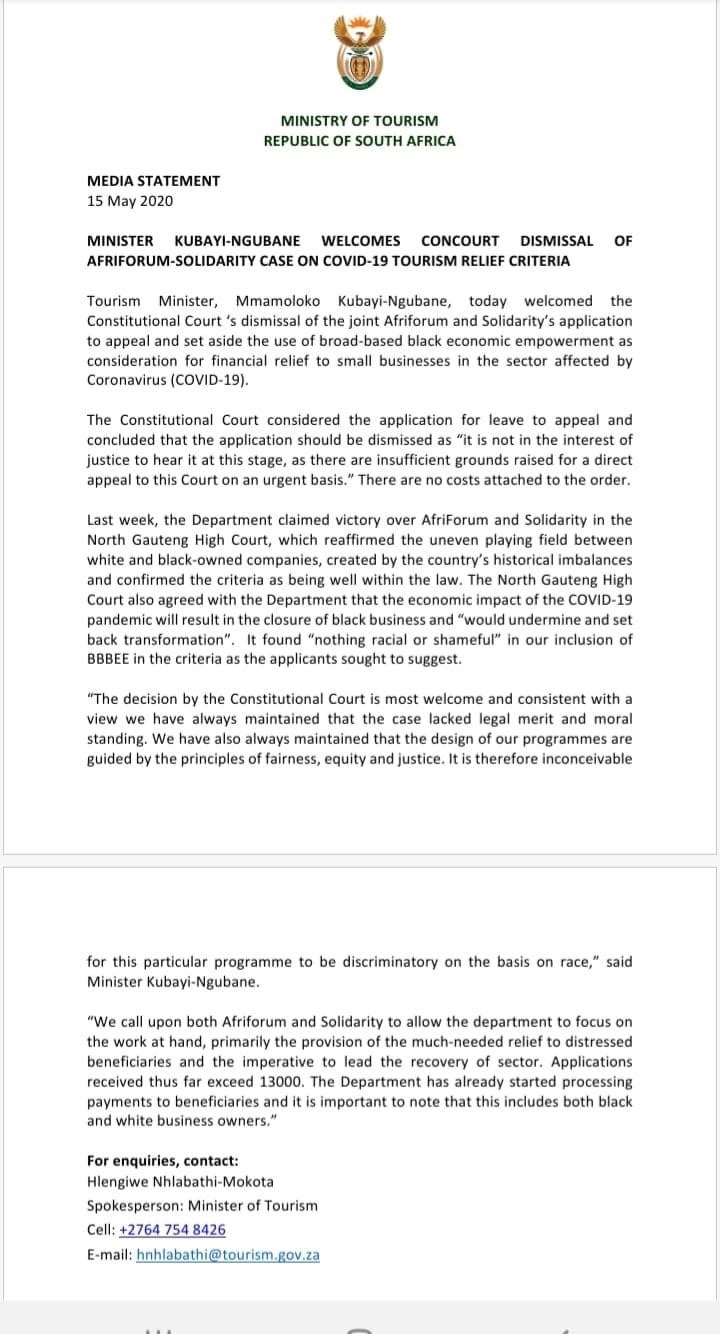 Kallie Kriel, CEO of AfriForum, says in a statement that the minister's statements amount to fake news.
"We are still waiting for the court's decision on AfriForum's application," Kriel said. AfriForum brought its own application and was not listed as an applicant in the judgment made against Solidarity.
Solidarity's application was rejected by the Constitutional Court "because it is not in the interest of justice to hear it at this stage".
According to the paragraph-long ruling, Solidarity's reasons were "insufficient to file a direct appeal" on an urgent basis with the Constitutional Court.
He also pointed out that the minister is wrong when she says the ruling confirms that there is no merit in AfriForum and Solidarity's affairs. "The court has clearly indicated that they simply will not look at the Solidarity case at this stage.
No verdict was made on the merits of the case, "says Kriel.
In a statement made by government the minister claimed victory to only assist black-owned business during the COVID-19 lockdown.