A Durban gynecologist was allegedly assaulted by three men who blamed her for the death of a patient.
The incident happened at around 22:30 on Monday, February 24, at the Shifa private hospital in Durban. According to reports, the doctor allegedly performed a procedure on the men's sister and the men blamed the doctor for their sister's death.
Police spokesperson Thembeka Mbele confirmed the incident.
"A 51-year-old doctor was assaulted at her workplace. A case of assault was opened for investigation at the Sydenham Police Station. "
According to Michelle Naidoo, marketing and communications manager of the hospital group, the incident was put under control by security personnel
"The relevant authorities are investigating the matter and the hospital will take appropriate action after the result."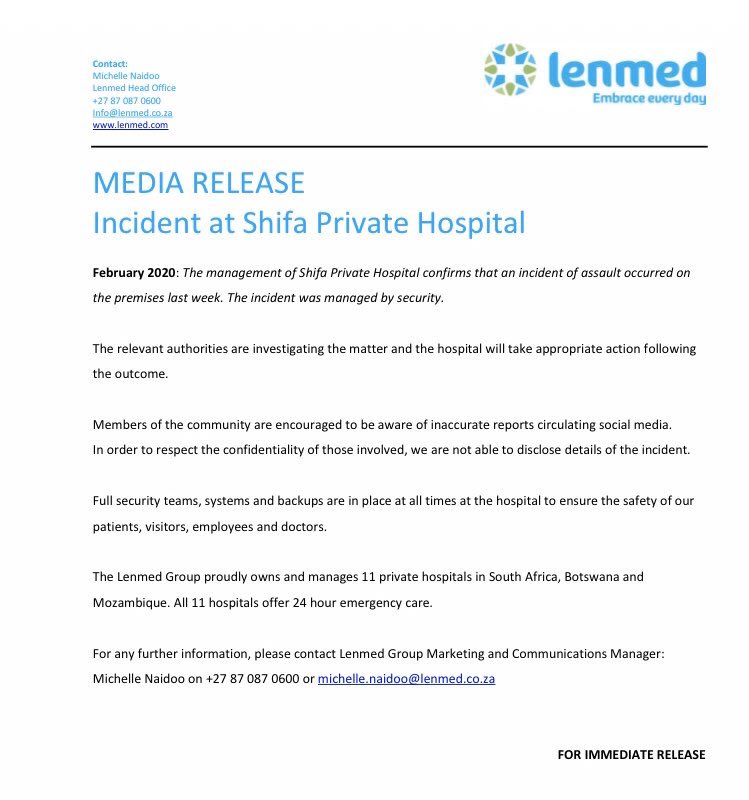 Naidoo said that respecting the confidentiality of those involved could not reveal more details about the incident.