READ UPDATE: Police walk back statement on the sale of cigarettes | Only some towns allowed to buy during lockdown
According to Netwerk24, Vish Naidoo, spokesperson for Police Minister Bheki Cele, has just confirmed that people are now allowed to buy cigarettes at stores in the 21 days of restriction.
The Government Garden route website also said in a statement that a decision was made a short while ago by the South African Police Service to ban the sale of cigarettes, this decision, has however been reversed. Grocers who form part of the selling of essential items, are allowed to sell cigarettes again, but not Tobacco-only traders.
This comes after the Tobacco Transformation Alliance said that banning the sale of cigarettes could turn the country's 11-million smokers into criminals.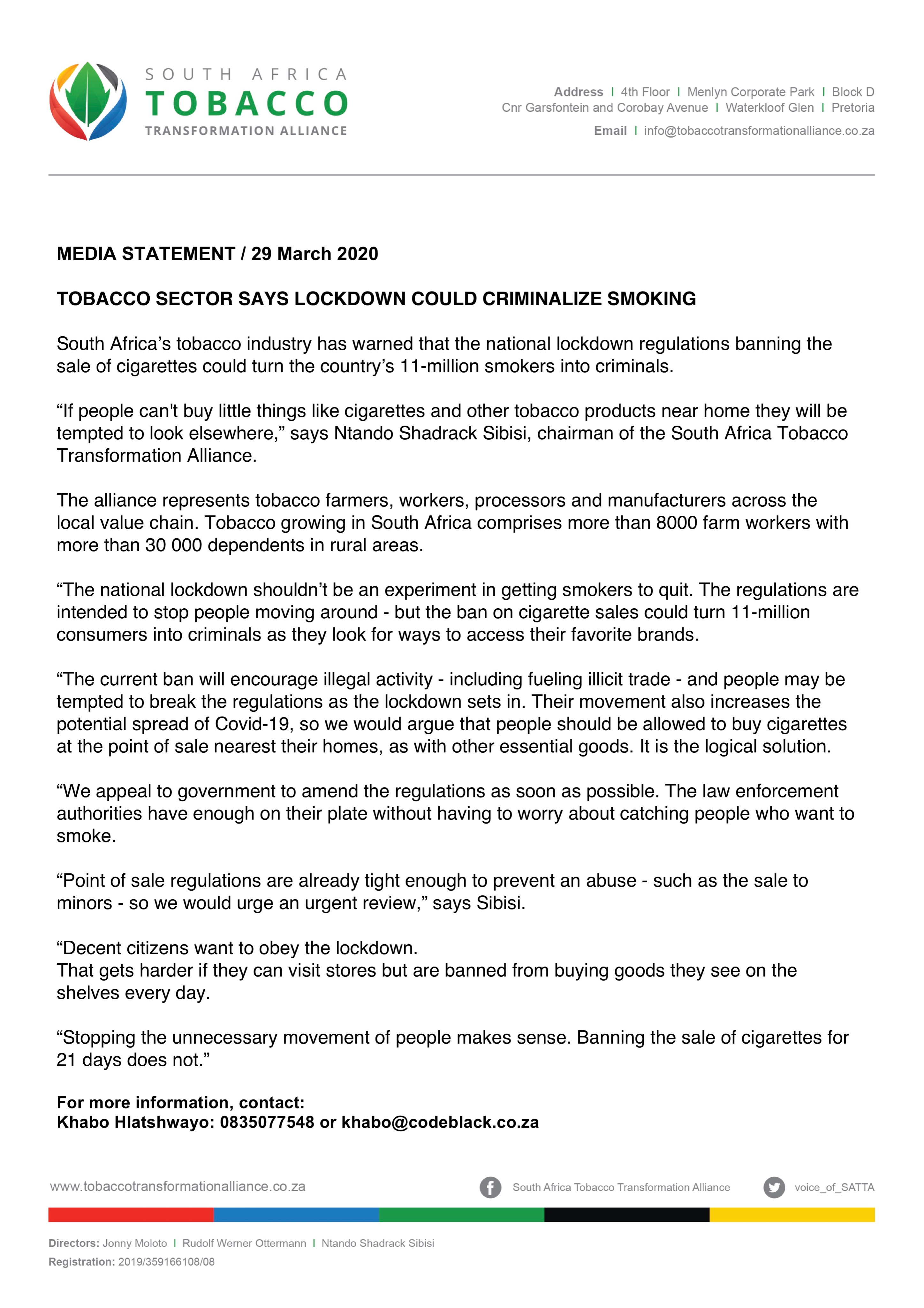 See Garden Route Government website where it was made known.
Download the NewsliteSA Android application to stay updated with Covid-19 in South Africa: CLICK HERE