President Ramaphosa addressed South Africans on Sunday.
In the statement to the nation, the President said that alcohol can be be sold for use at home under strict conditions – bars and shebeens stay closed.
The sale of tobacco products will continue to be prohibited for health reasons Ramaphosa said.
According to the president all events will also be prohibited except for funerals that only 50 people can attend.
President Ramaphosa identified these hotspots: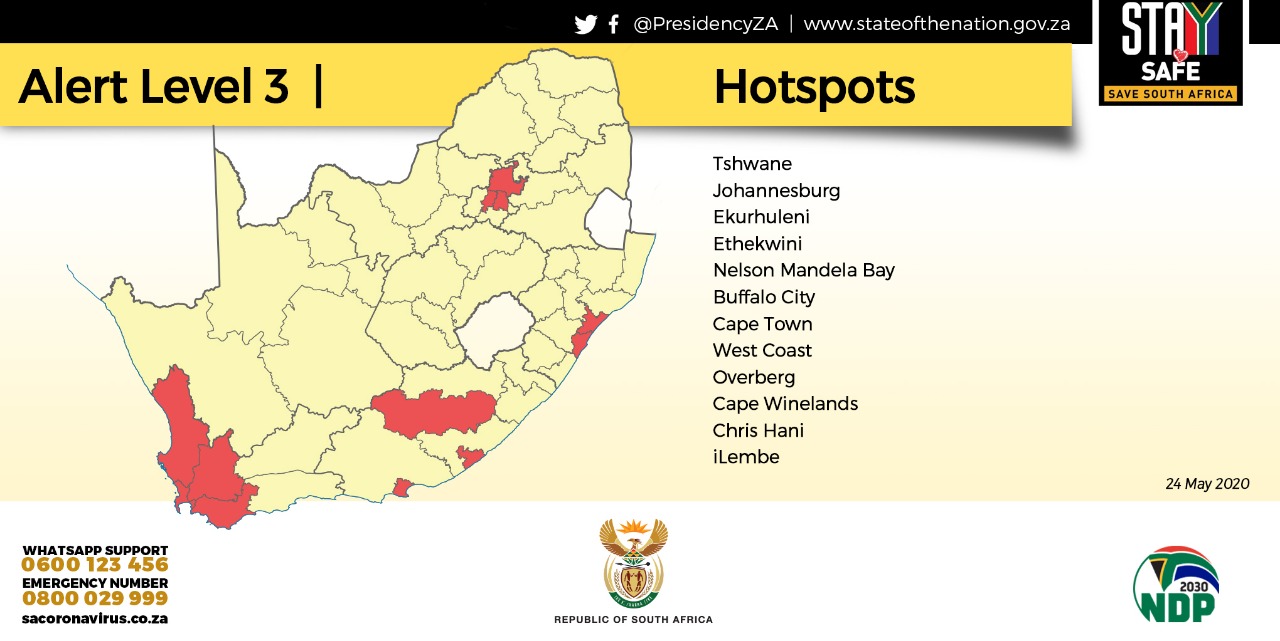 See the full address by President Ramaphosa below: