An Eskom employee and a scrap metal dealer have been arrested for cable theft. This is the statement that Eskom made on Wednesday. The estimate value of the cable theft is R280 000.
The power supplier made the statement on Twitter.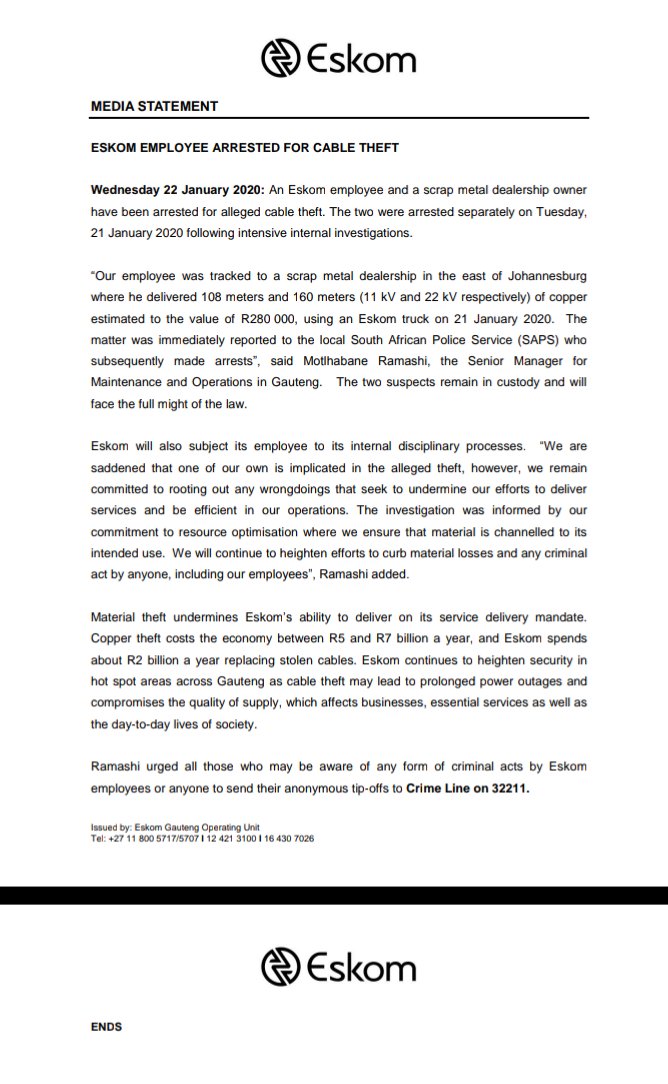 #EskomGauteng #MediaStatement

ESKOM EMPLOYEE ARRESTED FOR CABLE THEFT pic.twitter.com/qh5dO2Qd68

— Eskom Hld SOC Ltd (@Eskom_SA) January 22, 2020
President Ramaphosa said in December that there were certain sabotage.