Late on Friday night Zimbabwe confirmed the first case of Covid-19 in the country.
The Zimbabwe Ministry of Health and Child Care said in a statement that the Ministry would like to inform the nation that the National Microbiology Laboratory has confirmed the first case of Covid-19 in Zimbabwe.
Earlier this week President Emmerson Mnangagwa of Zimbabwe said during a speech that the pandemic was close to their area and they should therefore tighten their precautions.
Some of the borders will be closed, while travelers trying to enter the country will be tested.
Mnangagwa has also called on people who want to visit Zimbabwe to postpone their trips by 30 days.
See the full statement from the Zimbabwe Ministry of Health below: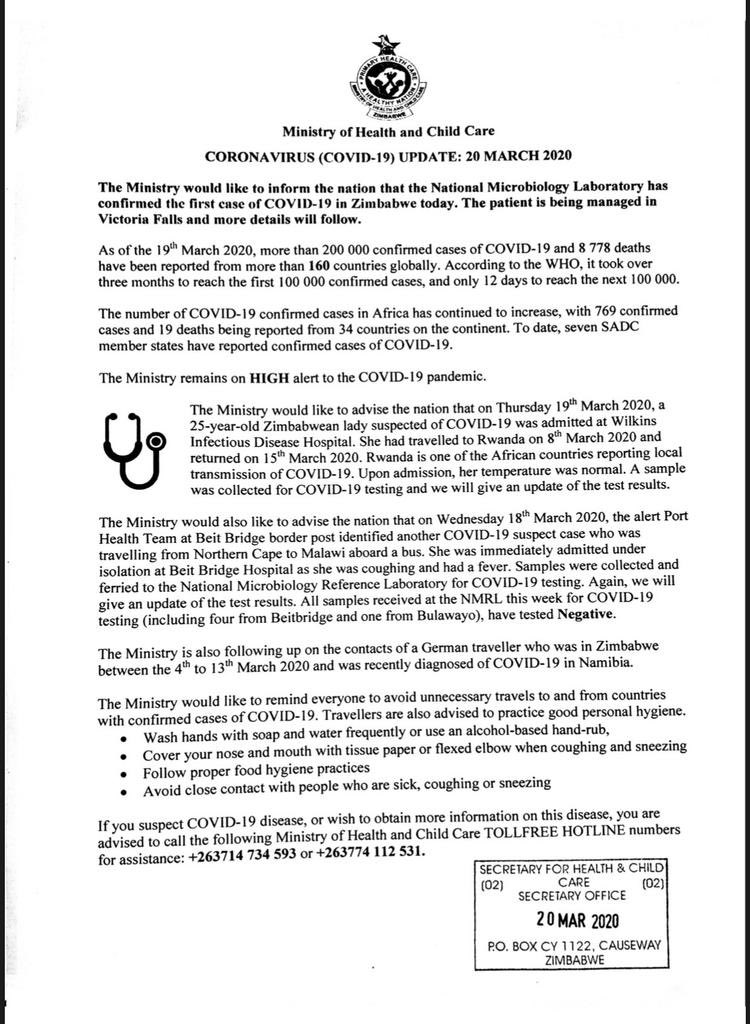 Download the NewsliteSA Android application to stay updated with Covid-19 in South Africa: CLICK HERE