The COVID-19 infection rate increased by 595 to 10 015. 
4,173 people already recovered from the viral disease. 
The death rate increased by eight to 194. Three deaths were in the Western Cape, one from the Eastern Cape and four from Gauteng. 
84% of confirmed Covid-19 cases in the country are from the Western and Eastern Cape, Dr. Health Minister Zweli Mkhize said on Sunday when the latest infection rates in the country were announced.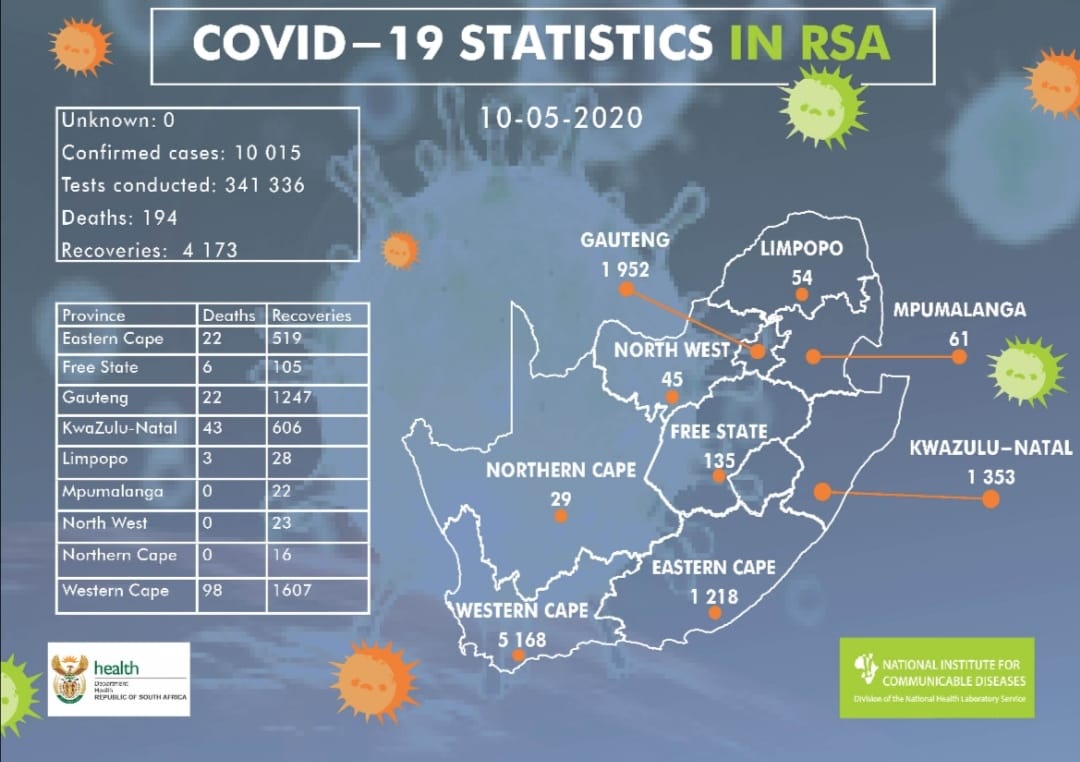 Another 391 confirmed cases of Covid-19 bring the number of people infected with Covid-19 to 5 307 in the Western Cape.
1 739 people have already recovered from the virus, Prime Minister Alan Winde said in a statement on Sunday afternoon.
Deaths in the province, epicenter of the virus in South Africa, increased by 7 to 102.