Eskom made a statement on Twitter that stage load shedding will continue to 23:00 on Friday.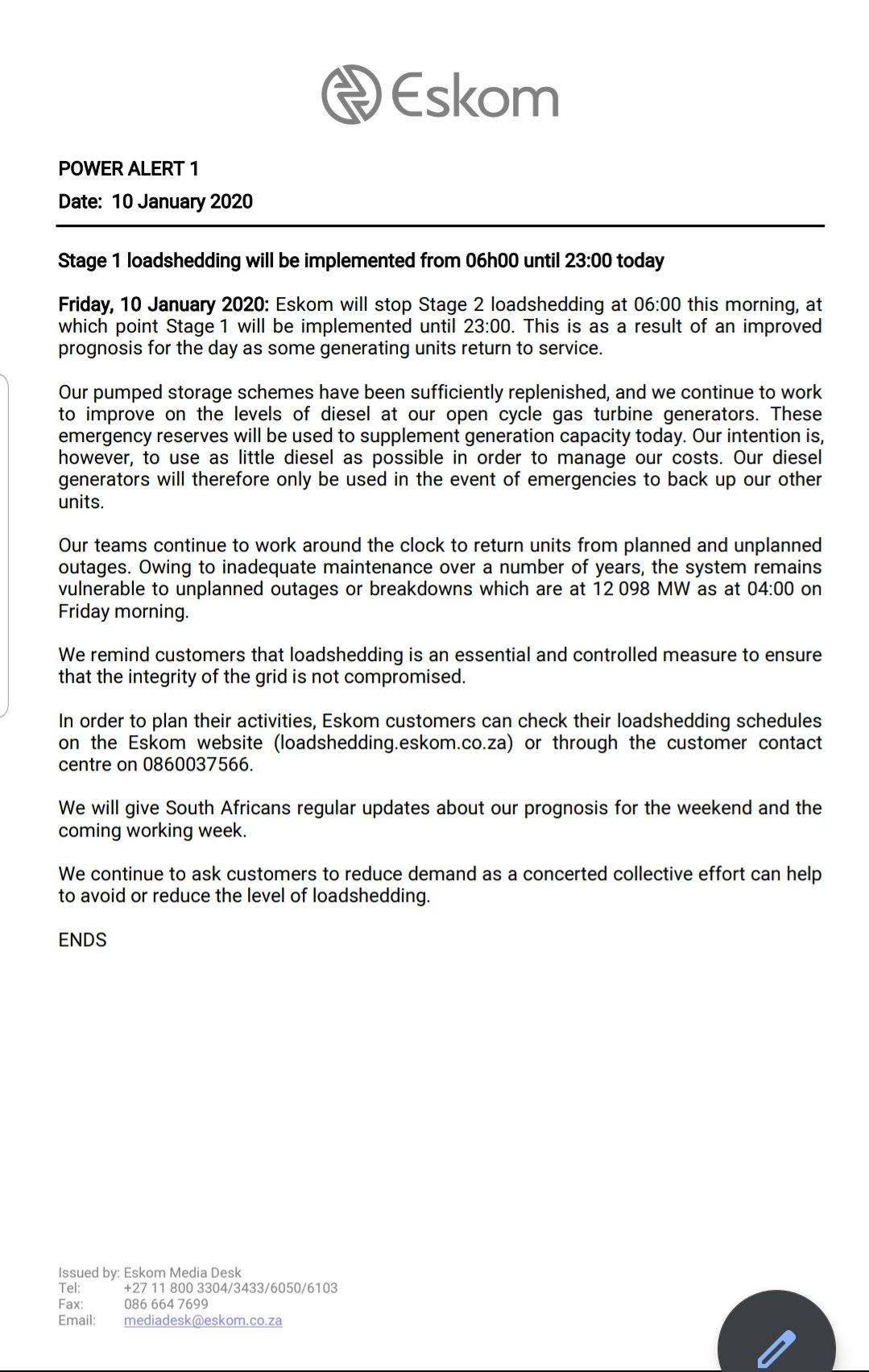 The power supplier said that their teams continue to work around the clock to return units from unplanned outages.
Newslite SA earlier reported that load shedding will be part of South Africa for the next two years.