Eskom created a new page on its website to combat fake news. The page is now live.
One person claims that Eskom literally has to pour oil on the fire to get its coal on fire because the quality is so poor.
Eskom denies this, saying oil is only used to get the flame going, which eventually causes the coal to burn, heat the boilers and generate steam that turns the turbines and generates power.
This comes after making a statement on Twitter that the power supplier will implement load shedding until Friday.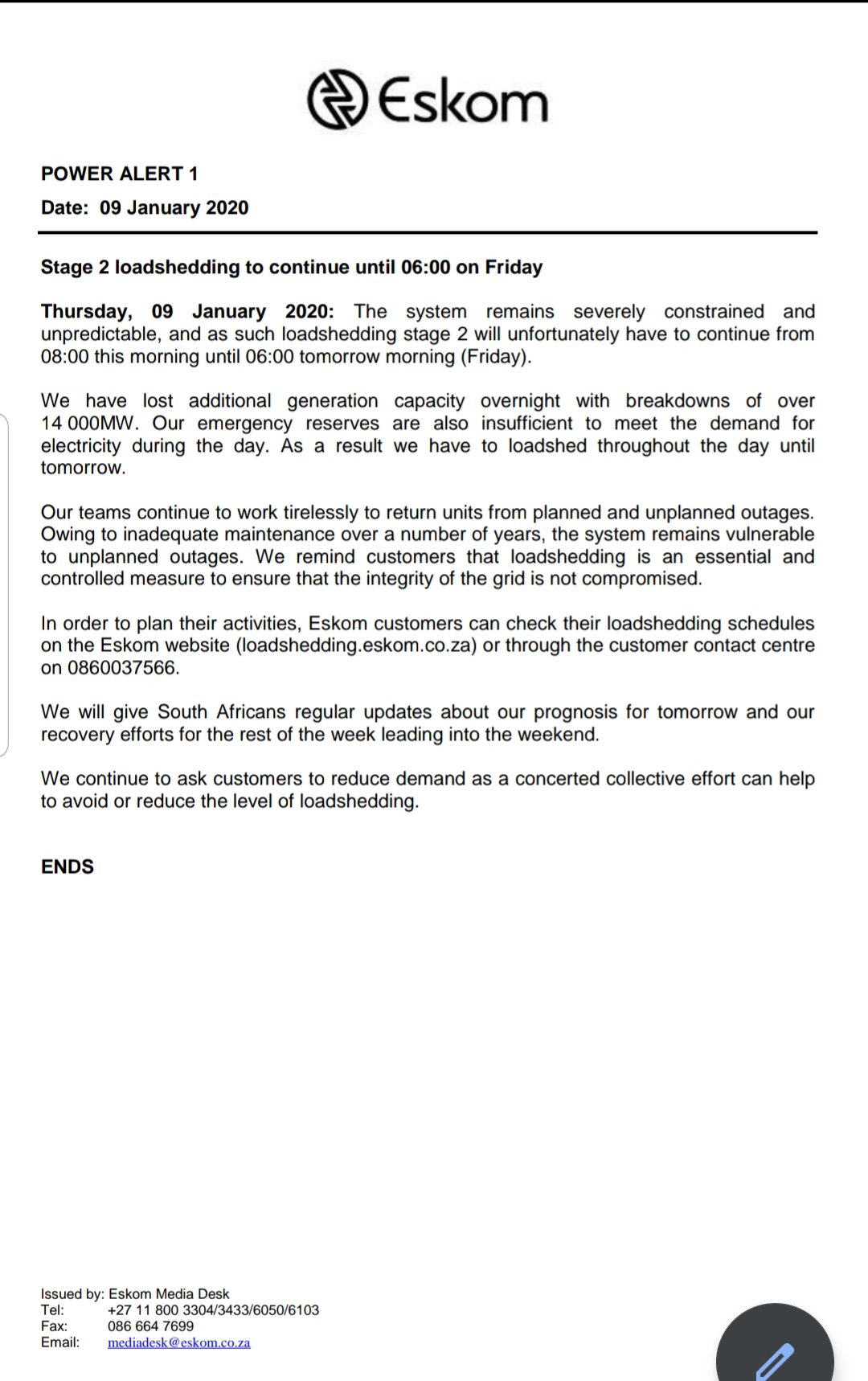 Eskom spokesperson Dikatso Mothae told Jacaranda FM on Thursday morning that load shedding will continue to be part of South Africans' lives for the next two years. She says this is because power stations have not been properly maintained in recent years.